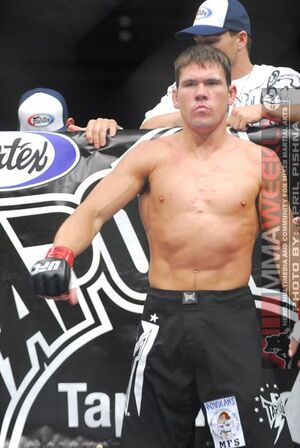 Rory Markham is a knockout artist famous for his many fights in the IFL and his short three-fight stint in the UFC with one win and then back-to-back knockout and TKO losses to Dan Hardy and Nate Diaz after which he was cut from the promotion's roster.
He is next set to make his debut with Bellator to fight Steve Carl. He did not get medically cleared to fight, and he was replaced on a few day's notice by Tyler Stinson. After recovering, he is next set to face Rudy Bears in Titan Fighting.
Ad blocker interference detected!
Wikia is a free-to-use site that makes money from advertising. We have a modified experience for viewers using ad blockers

Wikia is not accessible if you've made further modifications. Remove the custom ad blocker rule(s) and the page will load as expected.