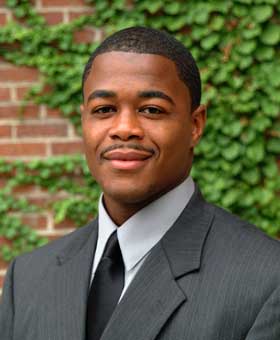 Rashad Evans is the former UFC light-heavyweight champion, now fighting at middleweight in the UFC after fighting for close to a decade as a light-heavyweight and briefly as a heavyweight (he won TUF 2 as a heavyweight.)
He scored one of the most vicious and shocking knockouts in UFC history over fellow former champion Chuck Liddell earning his own title shot. He was also the heavyweight winner of the second season of The Ultimate Fighter reality show, and he coached the show's tenth season opposite his eventual opponent, Quinton Jackson.
After the Title
Edit
Evans most recently faced Jackson for a title shot against champion Mauricio Rua and won the fight via unanimous decision.
He was next set to face Rua for the light-heavyweight title, his second shot at the gold. The fight would take place the following year after Rua recovered and returned from another catastrophic knee surgery. A month before the fight was set to occur, Evans suffered an injury and that same night after his team-mate Jon Jones defeated Ryan Bader, Jones was offered the chance to replace Evans against Rua and he accepted.
Jones dominated Rua en route to a third round technical knockout, capturing the title. Evans was offered the next shot against Jones, who became his 'former' team-mate after Evans dropped out of the Jackson camp. Evans accepted the title shot.
Back in Contention
Edit
Three months before the bout, Jones discovered that he had torn a ligament in his right hand during the Rua bout and he pulled out of his first title defense against Evans. Jones was replaced by undefeated prospect Phil Davis. The winner was sure to get the title shot. Unfortunately Davis was injured and forced to pull out a few weeks before the bout.
Lyoto Machida was asked to step in on late notice to fight a rematch against Evans. Instead he turned the matchup down. Tito Ortiz stepped in to replace Davis in a rematch against Evans. Evans defeated Ortiz via technical knockout near the end of the second round to solidify his number-one contender status inside the Octagon. He earned a title shot against the winner of the fight between bitter rivals Jon Jones and Quinton Jackson. With the victory however, Evans also shattered one of his thumbs completely.
The injury yet again kept him from facing Jones, and Evans was replaced by
Lyoto Machida
.
After recovering, Evans next signed to face the undefeated
Phil Davis
once again. He handed Davis his first loss with a dominant five-round unanimous decision, earning his title shot against Jones yet again in April 2012.
Jones defeated Evans via a relatively dominant unanimous decision to retain the UFC light-heavyweight title, handing Evans only his second loss. Evans indicated that the feud between the two former friends was far from over.
Twilight of Evans' Light-Heavyweight Career
Edit
Evans took a significant hiatus between April and October 2012 before signing to face Pride veteran Antonio Rogerio Nogueira in February 2013. Nogueira defeated Evans via a less-than-awe-inspiring unanimous decision, outboxing the former champion in a fight that took place almost entirely on the feet at range. Evans stated after the fight that he had been beaten mentally, not by any superiority of skills.
Next possible fights for Evans were rumored to be former Strikeforce and Pride champion Dan Henderson and former UFC light-heavyweight champion Mauricio Rua. UFC president Dana White seemed to discard the idea of a Rua matchup for Evans while all but confirming a Henderson matchup for later in 2013.
Indeed Evans fought Henderson defeating him via a sometimes-tepid split decision. He then fought friend Chael Sonnen finishing Sonnen near the end of the first round. Rumors abounded next about a possible matchup with former Strikeforce heavyweight champion Dan Cormier coming down to 205.
The matchup was set but Evans suffered a leg injury ten days before the bout was set to take place in February 2014 at UFC 170. The matchup was scrapped but possibly to be rescheduled for a later date. It was indeed rescheduled for April 2014. Instead undefeated newcomer Patrick Cummins stepped in on extremely short notice to replace Evans at UFC 170.
After an extensive recovery Evans was next set to fight Glover Teixeira but the fight was scrapped. Evans then suffered a knee injury himself in training and was out for six months to rehab the knee.
After this extensive recovery Evans signed to return against Ryan Bader losing a clear unanimous decision.
Evans was then set to fight former UFC light-heavyweight champion Mauricio Rua in a long-overdue matchup but unfortunately Rua was injured and replaced by Glover Teixeira. Teixeira knocked out Evans in the very first round. A visibly devastated Evans talked about possibly retiring after the fight.
Drop to Middleweight
Edit
Several months later in mid August 2016 Evans instead announced that he would be dropping to middleweight, making his debut against Strikeforce veteran Tim Kennedy at UFC 205 in New York City. Unfortunately mere days before the fight Evans was forced to pull out of the fight and it was canceled. Both men were still paid their 'show money.'
The fight was soon rescheduled for the next numbered event which would be UFC 206.