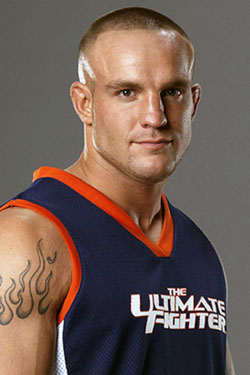 Pete "Drago" Sell was a competitor on the fourth season of The Ultimate Fighter reality show in the middleweight division. He also competed in the UFC's middleweight division and dropped to the welterweight division but he was cut after a loss to Matt Brown. He is known for his heavy hands.
After a two-year hiatus, he returned to face Elijah Harshbarger for Harshbarger's ROC welterweight title. He defeated Harshbarger via second-round armbar after a shaky first round.
Ad blocker interference detected!
Wikia is a free-to-use site that makes money from advertising. We have a modified experience for viewers using ad blockers

Wikia is not accessible if you've made further modifications. Remove the custom ad blocker rule(s) and the page will load as expected.