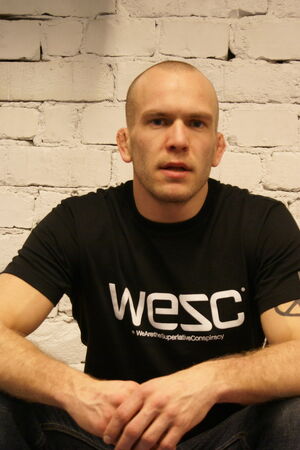 Per Eklund is a lightweight fighter who had a three-fight stint in the UFC, going 1-2 with a loss to Sam Stout, a win over Samy Schiavo and a loss to Evan Dunham before being cut.
Eklund was next set to face fellow UFC veteran Rob Emerson in his homeland. A few days before the fight, Eklund suffered a concussion as he was knocked out by a knee while shooting in for a takedown against a training partner. Eklund still wanted to fight, but the officials called it off.
He most recently lost to Thomas Hytten via knockout forty-eight seconds into the first round in March of 2011.
Ad blocker interference detected!
Wikia is a free-to-use site that makes money from advertising. We have a modified experience for viewers using ad blockers

Wikia is not accessible if you've made further modifications. Remove the custom ad blocker rule(s) and the page will load as expected.