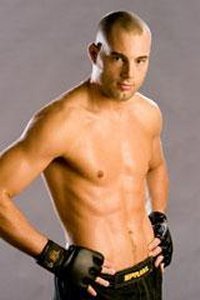 Mike 'Quick' Swick is a retired mixed martial arts fighter and pioneer who ended his career fighting at welterweight for the UFC but he started fighting for the promotion at middleweight coming off of his stint as a light-heavyweight on the first season of The Ultimate Fighter reality show. He is recently on the bad side of a two-fight losing streak to Dan Hardy and Paulo Thiago.
In light of this losing streak and an illness of the esophagus that makes cutting weight an issue recently as well, Swick next made plans to move back up to middleweight. Instead after nearly a year of inactivity he was set to face David Mitchell at welterweight. About a week before the fight, Mitchell pulled out with a knee injury and Swick dropped out as well before a search for a replacement could even begin.
Swick was next set to fight newcomer Erick Silva. Unfortunately he was injured once again and dropped out of the bout. Swick was replaced by another newcomer, Luis Ramos.
Swick next signed in May 2012 to face fellow TUF veteran and slugger Damarques Johnson. After an amazing fight, Swick knocked Johnson out in the second round to earn Knockout of the Night honors.
Swick next signed to face another TUF veteran and slugger Matt Brown on another Fox main card in December 2012. Brown knocked Swick out in the second round.
Over two years after the Brown fight Swick signed to return to fighting, to face Alex Garcia. Garcia dominated Swick en route to a unanimous decision. About a week later Swick officially retired from MMA.
Ad blocker interference detected!
Wikia is a free-to-use site that makes money from advertising. We have a modified experience for viewers using ad blockers

Wikia is not accessible if you've made further modifications. Remove the custom ad blocker rule(s) and the page will load as expected.