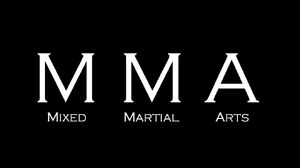 Welcome to MMABouts Wiki

Edit
MMABouts Wiki is a collaborative website about mixed martial arts fights -- otherwise known as bouts -- that anyone can edit. Please be respectful of the time and effort I've put into organizing these fights, though.
Mixed Martial Arts
Edit
Mixed martial arts (MMA) is a full contact combat sport that allows a wide variety of fighting techniques and skills, from a mixture of martial arts traditions and non-traditions, to be used in competitions. The rules allow the use of striking and grappling techniques, both while standing and on the ground. Such competitions allow martial artists of different backgrounds to compete.
Latest activity
Edit
Ad blocker interference detected!
Wikia is a free-to-use site that makes money from advertising. We have a modified experience for viewers using ad blockers

Wikia is not accessible if you've made further modifications. Remove the custom ad blocker rule(s) and the page will load as expected.