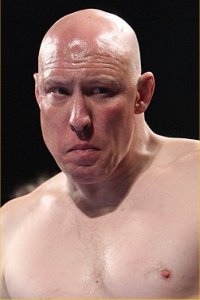 John Cronk is a fighter with a 19-27 record, but in that career he has faced such notable opponents as Shonie Carter (twice), Joey Villasenor, Brandon Melendez, Matt Horwich, Pete Spratt, Jorge Santiago, Diego Sanchez, Jason Black and Matt Hughes. Out of that list of elite competition, Cronk only picked up one win, over Pete Spratt.
Ad blocker interference detected!
Wikia is a free-to-use site that makes money from advertising. We have a modified experience for viewers using ad blockers

Wikia is not accessible if you've made further modifications. Remove the custom ad blocker rule(s) and the page will load as expected.