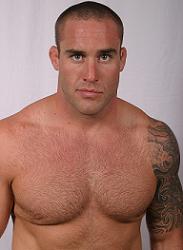 Jason Lambert is a mixed martial arts fighter who has fought at heavyweight, light-heavyweight and middleweight. He was cut from the UFC for the final time after three back-to-back losses to Wilson Gouveia, Luis Cane and Jason MacDonald. Lambert has now dropped five-straight contests, and six of his past eight. He just got his first victory in over three years, over Dominic Brown. He followed it up with a win over Wayne Cole.
He most recently lost to former KOTC heavyweight and light-heavyweight champion Tony Lopez via knockout due to a knee when they fought for the Powerhouse light-heavyweight championship.
Lambert was then out of the sport for over two years before signing in January 2013 to make his Bellator debut in the quarterfinals of the Bellator season eight light-heavyweight tournament against fellow newcomer and UFC veteran Hector Ramirez.
Ad blocker interference detected!
Wikia is a free-to-use site that makes money from advertising. We have a modified experience for viewers using ad blockers

Wikia is not accessible if you've made further modifications. Remove the custom ad blocker rule(s) and the page will load as expected.