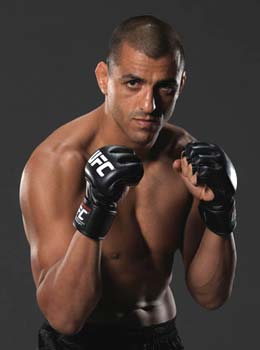 George Sotiropoulos is a lightweight contender in the UFC. He fought as a welterweight on the sixth season of The Ultimate Fighter reality show.
He most recently defeated fellow highly-ranked contender Kurt Pellegrino by unanimous decision.
He was rumored to possibly face either Kenny Florian or B.J. Penn for lightweight number-one contender status in November. Instead, he faced well-rounded Joe Lauzon in November. After weathering an early storm, G-Sot finished a gassed Lauzon with a brutal kimura submission.
Sotiropoulos faced Dennis Siver in his next fight. Siver defeated Sotiropoulos via an upset unanimous decision victory. After the tough loss, Sotiropoulos was next set to face longtime rival Evan Dunham. Unfortunately, Dunham was injured before the fight would take place and he was replaced by the well-rounded Rafael Dos Anjos. Dos Anjos knocked the Australian out a short time into the first round to hand George his second straight loss and propelling him down the rankings.
Sotiropoulos was next set to face former Pride lightweight champion Takanori Gomi in the UFC's return to Gomi's native Japan. Unfortunately he was injured in late January 2012 and replaced by Eiji Mitsuoka.
Sotiropoulos instead took some more time off before signing to coach the British vs. Australia season of The Ultimate Fighter against fellow TUF vet and Brit Ross Pearson.
At the end of the season in December 2012, the two faced off in the five-round finale main event. Pearson knocked Sotiropoulos out in the fight's third round for Sotiropoulos's second straight loss. With the third straight loss, Sotiropoulos was on the UFC roster's chopping block.
After several months' layoff, Sotiropoulos signed in July 2013 to fight Strikeforce veteran KJ Noons. Noons defeated Sotiropoulos via a relatively close split decision and a month or two later Sotiropoulos was cut from the UFC.
Sotiropoulos next signed with Titan FC to make his debut against fellow UFC/TUF veteran Mike Ricci.
Ad blocker interference detected!
Wikia is a free-to-use site that makes money from advertising. We have a modified experience for viewers using ad blockers

Wikia is not accessible if you've made further modifications. Remove the custom ad blocker rule(s) and the page will load as expected.