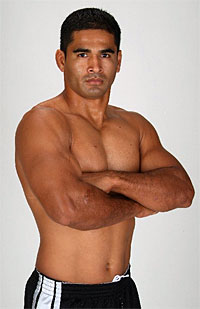 Falaniko 'Niko' Vitale is the former longtime ICON Sport middleweight champion. He was most recently set to face UFC veteran Thales Leites. Instead, Leites faced Matt Horwich. Vitale fought soon, on the 11th of September, defending his X-1 middleweight title against Kala Hose. He defeated Hose via Ezekiel choke.
He next made his Bellator debut in a non-title 'superfight' against middleweight champion Hector Lombard. Lombard defeated Vitale via third-round knockout after a boring bout.
Ad blocker interference detected!
Wikia is a free-to-use site that makes money from advertising. We have a modified experience for viewers using ad blockers

Wikia is not accessible if you've made further modifications. Remove the custom ad blocker rule(s) and the page will load as expected.