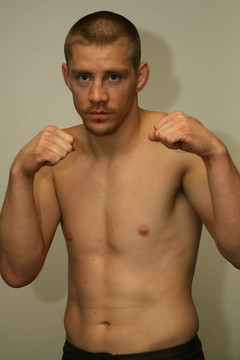 Duane 'Bang' Ludwig is a fighter most well known for knocking out his opponents in spectacular fashion. He owns the unofficial fastest knockout in UFC history over Jonathan Goulet but the timekeeper's clock ran long so the official time stands at eleven seconds currently.
Ludwig's last fight ended in a nasty ankle injury when his opponent, Darren Elkins, got a takedown, forty-four seconds into the fight.
Duane has since recovered from the March injury and on September 9, he was announced to be heading back up to welterweight to face Nick Osipczak. Ludwig defeated Osipczak via controversial split decision. He was next set to face striker Amir Sadollah. Ludwig was unfortunately injured and James Wilks stepped in as his replacement.
After recovering, Ludwig was again set to face Sadollah. Ludwig defeated Sadollah via dominant unanimous decision, moving up the rankings in the welterweight division.
Ludwig next signed to face fellow striker Josh Neer on the UFC's first F/X event in Nashville, Tennessee. Neer choked Ludwig unconscious in the first round.
Ludwig next faced fellow striker Dan Hardy, losing via first round knockout. He then fought another fellow striker Che Mills suffering a recurring knee injury in the first round and unfortunately losing.
Ad blocker interference detected!
Wikia is a free-to-use site that makes money from advertising. We have a modified experience for viewers using ad blockers

Wikia is not accessible if you've made further modifications. Remove the custom ad blocker rule(s) and the page will load as expected.