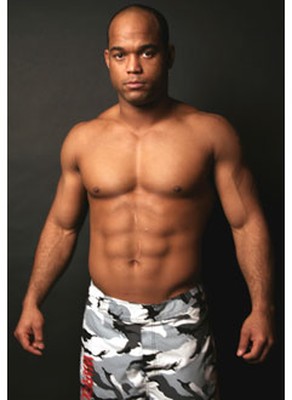 Drew McFedries is a middleweight fighter known for his exceptional knockout power.
For his first fight outside the UFC after being cut, McFedries was most recently set to face heavy-handed Strikeforce veteran Benji Radach. Radach was pulled out of the fight for unknown reasons and replaced with Joey Villasenor. After that strange turn of events, McFedries was also pulled out of the fight for unknown reasons and replaced with Danillo Villefort.
McFedries next faced middleweight prospect Gary Tapasua. After a bloody war, McFedries defeated Tapasua via TKO with just nineteen seconds left in the third round. He was next set to face John Ott, but he was injured a few days before the event. Jake Rosholt stepped in to replace him.
After recovering, McFedries was next set to return in August to fight Kala Hose in Hawaii. Unfortunately Hose was injured and Garret Olson stepped in on twenty-four hours' notice. He defeated Olson via second-round TKO.
Over a year later McFedries fought Jeremy Kimball losing a unanimous decision.
Ad blocker interference detected!
Wikia is a free-to-use site that makes money from advertising. We have a modified experience for viewers using ad blockers

Wikia is not accessible if you've made further modifications. Remove the custom ad blocker rule(s) and the page will load as expected.