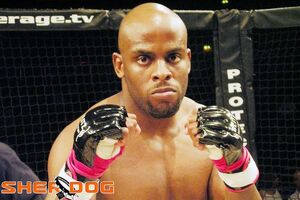 Curtis Stout is a middleweight mixed martial artist who hasn't competed professionally since 2007. He has fought such fighters as Phil Baroni, Andrei Semenov, Rich Franklin, and Anderson Silva despite losing to each and every one of those big names.
Ad blocker interference detected!
Wikia is a free-to-use site that makes money from advertising. We have a modified experience for viewers using ad blockers

Wikia is not accessible if you've made further modifications. Remove the custom ad blocker rule(s) and the page will load as expected.