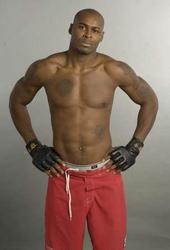 Chuck Grigsby is a fighter who formerly fought in the WEC's light-heavyweight division and he is most well known for being knocked out brutally by Mark Munoz in Munoz's WEC debut.
He is next set to fight Bristol Marunde.
Ad blocker interference detected!
Wikia is a free-to-use site that makes money from advertising. We have a modified experience for viewers using ad blockers

Wikia is not accessible if you've made further modifications. Remove the custom ad blocker rule(s) and the page will load as expected.