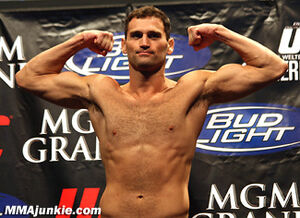 Chris Wilson is a former fighter in the UFC welterweight division but he was cut from the promotion's roster after back-to-back losses to John Howard and Mike Pyle.
He most recently faced Keith Wisniewski, losing via unanimous decision.
He then fought Wellington Oliveira defeating Oliveira via rear-naked choke submission near the end of the fight's first round.
He next fought nearly a year later against Irwing Machado again in Brazil defeating Machado via first round brabo choke submission.
Wilson is next set to face Leandro Silva, again in Brazil.