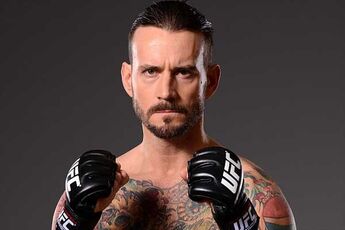 Phil "CM Punk" Brooks is a middleweight fighter in the UFC and a former WWE professional wrestler.
At the end of 2014 Brooks announced that he would be making his UFC debut at some point in the near future and fan interest immediately erupted. By late 2015 it had subsided a bit as there was no sign of Brooks making his debut any time soon.
In February 2016 an unheralded young fighter named Mickey Gall made his UFC debut winning the fight (and moving to a 2-0 record) to earn the chance to fight the debuting Brooks. The fight was set for spring 2016 at UFC 199.
After an injury to 'Punk,' the fight was off for the foreseeable future and eventually tentatively rescheduled for UFC 202 in August 2016. The fight took place this time, with a considerable buildup to it. The fight would be Brooks' UFC and professional mixed martial arts debut. Gall predictably demolished Brooks completely en route to a first round rear-naked choke submission.