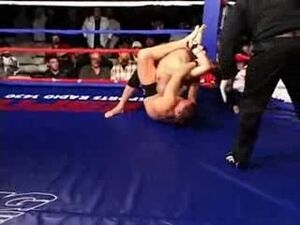 Blaine Tyler is a wrestler and former mixed martial artist. His one fight in the sport was a loss to current Strikeforce welterweight champion Nick Diaz.
Nick Diaz vs. Blaine Tyler - - Nick Diaz came into the fight undefeated. It was the quarterfinals of the King of the Mountain tournament. Diaz would go on to defeat Adam Lynn in the semifinals before losing to Jeremy Jackson in the finals. The fight was Tyler's only MMA bout ever and thus it was his MMA debut as well.
Ad blocker interference detected!
Wikia is a free-to-use site that makes money from advertising. We have a modified experience for viewers using ad blockers

Wikia is not accessible if you've made further modifications. Remove the custom ad blocker rule(s) and the page will load as expected.